It's hard to discuss SEO without mentioning one piece of software or another:
And for those folks running SEO agencies, the number of tools increases.
Because let's face it, managing multiple clients and campaigns requires more than one tool.
Even if you're using an all-in-one SEO toolset like Semrush or Ahrefs, chances are, you'll use a couple more for specific projects.
In short: there's no single SEO tool that covers everything.
But how do you choose the best SEO software for your agency?
Each agency is different. Some focus on local SEO; others specialize just in link building.
Rather than just tell you the tools I use at my agency, I reached out to 49 SEO agency founders, directors and managers and asked the following question:
What SEO tools does your agency rely on most to drive results for clients? 
If you want to jump straight to their responses, go here.
But first we'll take a look at the final leaderboard to see which tools came out on top.
Best Software for SEO Agencies (Overall Leaderboard)
Here's a list of the top voted SEO tools for agencies:
Honorable mentions (all tools received votes): Supermetrics, DeepCrawl, BuzzStream, Pitchbox, BuzzSumo, Surfer SEO, Page Optimizer Pro, CORA, URL Profiler, Majestic, BrightEdge, Mailshake, Botify, KWFinder, Moz, Agency Analytics, Power BI, AccuRanker, Big Metrics, SEO Powersuite, MarketMuse, Clearscope, Optimiyzr, Click Flow, Ubersuggest, BrightLocal, SEO Monitor, WooRank, SERPbook, Raven Tools, SpyFu, Rankpro, GTmetrix, Teamwork, Asana, Airtable, Hunter, Scrapebox, Trello, Yext, SearchMetrics, AceIDE, Muck Rack, Traffic Think Tank, Digimetr, HubSpot CRM, InVision, STAT
As you can see, a lot of tools were mentioned across a range of use cases. In the following section, we'll take a closer look at which software received the most votes in each major category.
Disclosure: There are some affiliate links in this article. If you decide to purchase a tool through one of those affiliate links, I will receive a commission at no additional cost to you. Thanks for your support.
30 Best SEO Agency Tools (By Category)
Given the breadth of work SEO agencies perform, there's no shortage of software to consider. And given that each agency and their clients will have different requirements, no two tool kits will be the same.
To help you choose the best SEO software for your agency, I've divided the tools into four categories:
Depending on your situation, you'll most likely need a few tools from each section.
SEO Campaign Software for Agencies
SEO agencies need tools that improve, optimize, and measure the Technical, On-Page, and Off-Page SEO elements of their client websites. This section looks at all-in-one software, as well as tools built for specific campaign initiatives.
All-In-One SEO Agency Software
Agencies rely on all-in-one SEO tool suites to deliver a wide array of services to their clients. Having a selection of tools in one platform helps productivity by centralizing activities tied to campaign execution.
Semrush
Semrush provides a comprehensive all-in-one marketing toolkit that many SEO agencies use as their tool of choice. Although best-known for its competitor research, it provides a wealth of valuable data and insights when building any type of SEO campaign.
Over 10M users access over 21 billion keywords (from the largest keyword database) across 142 geographic locations. And it's trusted by the world's leading brands, including IBM, Apple, and Samsung.
Semrush includes 40+ integrated digital marketing toolkits and reports. Plus, there's an option to add the Agency Growth Kit and automate the most important agency workflows. It enables you to set up a new leads channel via the Agency Partners platform, identify lucrative contracts with Bid Finder, and manage all your client projects and reporting in the CRM.
SEO agencies use Semrush for:
Competitor Analysis – Discover a competitor's content strategy, keywords, traffic, and content gaps. Plus the Traffic Analytics tool helps agencies spot a rival's top traffic sources, traffic volume, and audience engagement.
Keyword research:
Perform in-depth keyword research on the market's largest keyword database (21B+) – ranked the #1 keyword research tool by 139 SEO professionals here.
Drive content creation via multiple keyword reports, including Keyword Overview, Keyword Magic Tool, Keyword Gap, and Keyword Manager.
Discover and evaluate high-value competitor keyword opportunities by search volume, keyword difficulty, and authority across 142 geographic locations.
Link building:
Access a massive database of over 43 trillion backlinks and use the Backlink Building Tool to prospect and manage link building campaigns from the platform.
Monitor the quantity and quality of your backlinks using the Backlink Analytics and Backlink Audit tools.
Use the insights from the Backlink Gap tool and Bulk Backlink Analysis report to discover new backlink prospects and determine the most "linkable" content types.
Technical and content audits:
Scan client websites for over 130 technical and SEO issues with one of the top SEO crawlers.
Find and fix technical and content issues, including crawlability, site performance, broken links, duplicate content, thin content, orphan pages, and international hreflang settings.
Schedule and compare regular SEO Audits to reduce errors and improve performance.
On-page SEO:
Improve your clients' website rankings with the On-Page SEO Checker.
Get fresh, actionable insights and ideas for content strategy, semantic keywords, SERP features,
backlink sources, and user experience (UX) enhancements.
Content briefing:
Generate optimized content briefs for your writers with the SEO Content Template.
Analyze and outrank your competitors for your target keywords.
Export your content briefs in a DOC format and then check the final content is SEO-friendly.
Rank tracking:
Track up to 5,000 keyword rankings (updated daily) from the country down to the city and zip-code level in the Position Tracking report.
Track the daily keyword rankings and SERP feature movements for client sites and their competitors at the domain, subdomain, subfolder, or URL level on mobile or desktop devices.
Track up to 200 keywords across multiple YouTube channels from one dashboard.
Lead generation:
Use the Agency Partners Platform to showcase your search marketing services and generate inbound leads. (Agency Growth Kit users only).
Use the Bid Finder to collect, categorize, and organize marketing contracts from various sources.
Submit bids based on category, region, contract value, date, and deadline.
Client management: Create one secure portal for each client to access their automatically-updated data and reports. (Agency Growth Kit users only).
Custom reporting:
Use the drag-and-drop report builder to create custom, white-label reports that pull data from Semrush and other sources like Google Analytics.
Keep clients informed of campaign updates and changes.
Use Semrush's connector to pull data, like Position Tracking and Domain Analytics, into your Google Data Studio (aff) reports.
Ahrefs
Ahrefs provides a complete suite of SEO tools and resources that lets you audit your website, analyze competitors, research keywords, perform technical audits, track keyword rankings, and analyze backlinks. All the tasks that agencies require in their day-to-day operations, and all in one place. The platform is used by marketers from some of the world's largest companies, including Adobe, Netflix and Uber.
SEO agencies use Ahrefs for:
Keyword research – Check search volume, keyword difficulty, traffic value, and use the SERP overview reports to accurately qualify search terms.
Backlink analysis – Discover and check backlink opportunities and domain metrics, analyze competitor link profiles, and qualify targets for link and content outreach.
Content analysis – Check behind-the-scenes metrics like links, traffic, and social engagement to uncover which content types/ topics perform best in a given industry.
Competitor analysis – Perform competitive SERP analysis for content strategy and link building, including guest post opportunities.
Rank tracking – Track client and competition keyword rankings across all devices.
Link reporting – Monitor new/ lost links, analyze backlink sources, assess anchor text distribution, spot suspicious link activity and see which content topics/types generate the most link activity.
Site audit: Quickly spot a range of technical, on-page and off-site SEO issues across sites of all sizes. Ahrefs was recently voted the #1 audit tool by 51 SEO professionals.
BrightEdge
BrightEdge is a leading SEO and content performance marketing platform powered by an Artificial Intelligence engine called DataMind. It's the only SEO solution to give marketers real-time research, recommendations, and rankings in one place.
SEO agencies use BrightEdge to:
Check the visibility of their tracked keywords and how they appear in the SERPs to see if the landscape and user intent have changed.
Evaluate keywords that drive organic traffic to client websites and then create better-performing content that engages their customers.
Discover high-value topics to add and track in clients' SEO plans.
Moz
Moz makes SEO, inbound marketing, link building, and content marketing easy. The all-in-one toolset helps SEO agencies to increase traffic, rankings, and visibility in the search results.
SEO agencies use Moz Pro for:
Keyword Research – Discover thousands of keywords they can target based on keyword difficulty, competitor research, and SERP analysis. Use the MozBar extension to view the link data directly within the SERP to better qualify keyword targets.
Backlink Analysis – Check site metrics, including link profiles, anchor text, and domain authority. Analyze competitor link profiles and uncover new "linkable" topic ideas and content types.
Rank Tracking – Track the performance of target keywords on client sites.
Site Audits – Crawl client sites to unearth technical SEO issues, and recommend fixes and enhancements.
Client Reporting Software for SEO Agencies
This section lists the tools that agencies are using to track client KPIs and provide real-time insights into SEO campaign performance.
Google Analytics
Google Analytics helps you understand how people use your sites and apps, so you can take action to improve their experience. It lets you measure your advertising ROI as well as tracking website traffic.
SEO agencies use Google Analytics to:
Identify the triggers and events that indicate interest and engagement from visitors.
Analyze traffic acquisition and behavior to identify what's working and what isn't.
Build customized reports to share with clients.
Google Data Studio
Google Data Studio unlocks the power of your data with interactive dashboards and visual reports that inspire smarter business decisions. You can connect data from spreadsheets, Google Analytics, Google Ads, Google BigQuery, and more.
SEO agencies use Google Data Studio to:
Centralize client reporting by pulling in data from Google Analytics, Search Console, and other 3rd party SEO tools to provide actionable insights.
Keep track of everything from traffic trends to website index issues in one location.
Supermetrics
Supermetrics is a marketing add-on for Google Sheets and Data Studio that lets you pull all your PPC, SEO, social, and web analytics data into a single reporting dashboard.
Over 16,000 data-driven businesses, including brands such as HubSpot and Accenture, use the platform to connect, analyze, and generate automatic reports.
SEO agencies use Supermetrics to:
Pull data from various sources into Google Sheets, Excel, Big Query and Data Studio and generate automatic reports.
Fetch data into enhanced data visualization tools like Tableau, Qlik, and Power BI via the API.
Manipulate data and build custom reports via the simple user interface.
Schedule data transfers and automate client reporting.
Power BI
Power BI from Microsoft is a collection of software services, apps, and connectors that work together to turn independent sources of data into interactive visualizations and business intelligence reports.
SEO agencies use Power BI to:
Connect different data sources (including sources across channels) to find more insights and dig deeper into specifics.
Visualize data in new formats so that it's easier to understand and action.
Rank Trackers for SEO Agencies
This section lists the tools that agencies use to track keyword rankings across different search engines and devices.
AccuRanker
AccuRanker helps you track keyword rankings and monitor keywords on Google and Bing.
SEO agencies use AccuRanker to:
Track client keywords and keep a tab on the competition with the daily updates and instant refresh of keyword rankings.
Analyze SERP history to understand what SERP features drive the most traffic to client sites and their competitors.
Track daily keyword rankings on several search engines, such as Google, Bing, YouTube, Yandex, and Baidu.
Monitor 50+ SERP features, such as snippets, videos, images, and local map packs, for your clients' keywords.
Filter and segment ranking data by tags, notes, and dates.
Compare client keyword rankings with competitors.
Analyze the historical ranking performance for individual keywords.
Show the correlation between rankings, traffic, and revenue by mapping keyword ranking data to
Google Analytics data in the Landing Pages report.
Generate and schedule white-label keyword rank tracking reports for clients.
Create visual reports with the Google Data Studio integration.
Agency Analytics
AgencyAnalytics helps digital marketing agencies create custom dashboards and reports for their clients.
SEO agencies use AgencyAnalytics to:
Provide clients with access to their custom dashboards and automated reports so they can measure the success of campaigns.
Integrate with Google Analytics, Search Console, and other sources.
Improve clients' rankings with built-in SEO reporting tools, including Rank Tracker, Site Auditor, Backlink Monitor, and Competition Analyzer.
Honorable mentions: BigMetrics.io
Technical SEO Agency Software
Technical SEO ensures search engine spiders can crawl your site and index. These are the Technical SEO tools that agencies rely on to keep their clients' sites running smoothly.
Screaming Frog
The Screaming Frog SEO Spider Tool is a website crawler that lets you crawl both small and large websites efficiently. It fetches key onsite and technical data like page titles, metadata, broken links, redirects, and duplicate content, so you can analyze results and make informed decisions.
SEO agencies use Screaming Frog to:
Performing a complete SEO audit when they engage new clients to gather information about the project. Data is exported to a spreadsheet, so it's easy to identify errors and make a remedial plan.
Perform monthly or bi-weekly audits to check the health of client sites. A regular maintenance routine highlights any new technical issues and ensures they're fixed immediately.
Run audits on competitor sites to identify weaknesses that might be exposed.
Search Console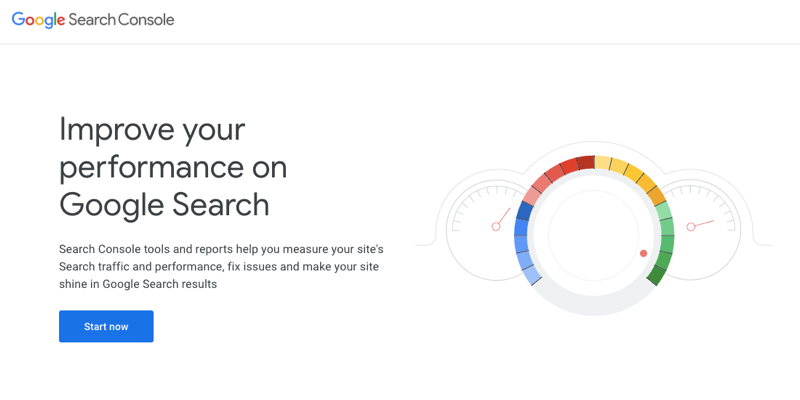 The Google Search Console is a primary technical SEO tool for most agencies. The reports help you measure a site's search traffic and performance, so you can fix issues and get back on track.
Google has recently upgraded the Search Console adding more data, features, and reports in an improved user interface.
SEO agencies use the Search Console to:
Monitor, maintain, and troubleshoot their client site's presence in the SERPs. For example, they can identify and fix problems related to indexing and crawling, push pages to be indexed/reindexed, and submit sitemaps to improve crawling.
Review average ranking positions and CTR data to see which pages can be optimized and improved for quick wins.
Action direct alerts from Google when it identifies issues with a site.
Pull data from the Search Console into other tools like Google Data Studio for reporting and analysis.
Sitebulb
Sitebulb is a powerful website crawler with the world's most insightful reporting system. The award-winning SEO tool delivers actionable insights and data visualizations. The graphs and charts are much more digestible and help you understand what the data actually means.
Plus, they look awesome in your client reports.
SEO agencies use Sitebulb to:
Crawl sites and take action on the ready-made recommendations. Issues are color-coded, so you can focus on the most important tasks without having to dig around for hours.
Inform clients of progress on their website optimization using the built-in detailed visual reports.
URL Profiler
URL Profiler is a time-saving, data-driven SEO tool that agencies use to quickly audit links, content, and social data. It can be configured to retrieve a vast array of data – thousands of URLs at once – without any limits or constraints.
SEO agencies use URL Profiler to:
Perform bulk actions like running speed tests by connecting to Google's Page Speed service and downloading link metrics from Mozscape, Majestic, and Ahrefs.
Check duplicate content across vast URL sets and pull data from multiple third-party data sources – e.g. Google Analytics, Search Console, Ahrefs, etc. – and map them to URLs on a site.
Extract data from third party applications and map them to URLs at scale. Extremely helpful when running technical content audits.
Deep Crawl
DeepCrawl is a comprehensive website crawler that enables search marketers to make websites accessible, relevant, and effective. Agencies use the tool for initial technical audits and regular maintenance health checks.
SEO agencies use DeepCrawl to:
Run technical SEO audits to check indexing status, technical errors, and content quality, and optimize online visibility for all of their clients.
Monitor sites regularly (hourly, daily, weekly, bi-weekly, or monthly) with scheduled crawls to discover and fix any new technical issues that may impact their clients' sites.
Create customized client reports, including trends and comparisons depending on their requirements.
GTmetrix
GTmetrix is a free tool that analyzes your page speed performance. Using PageSpeed and YSlow, GTmetrix scores your pages and provides recommendations on how to optimize them.
SEO agencies use GTmetrix to:
Run front-end page tests and fix the highlighted errors by following the detailed instructions. The recommendations are prioritized so the big wins can be addressed first.
Run tests from different regions to check how users around the world experience the site.
Schedule regular tests (daily, weekly, or monthly) and alerts to ensure sites remain optimized.
On-Page SEO Agency Software
Sites need valuable, relevant, and high-quality content that answers user intent to rank higher in search results.
These are the On-Page SEO tools agencies rely on to optimize their client's content.
Surfer SEO
Surfer SEO (aff) is an AI-powered on-page SEO analysis tool – it's now my tool of choice for personal and client projects. Surfer SEO helps you create new or audit existing content, so it ranks on the first page of Google. Check out my full review.
SEO agencies use Surfer to:
Prepare content plans optimized for your clients' domain, niche, and audience.
Generate dozens of relevant topics and keywords in minutes.
Identify search internet for any topic.
Create AI-optimized content briefs so that writers know exactly which words they should use and how to use them.
Get content suggestions based on ideal word count, image count, article structure, headings, and keyword density.
Audit existing content to identify content gaps, topical questions, SEO errors and fixes, and internal link suggestions to improve rankings.
Prioritize action items using on-page correlations across top-ranking assets.
Compare your client's on-page optimization against selected competitors.
Find common backlinks across the top SERP pages to target.
PageOptimize Pro
PageOptimizer Pro helps pages rank better in the search results. Optimizing on-page content is one of the quickest ways to improve rankings, and this tool shows you how to do it.
PageOptimizer Pro uses the "Scientific On-Page Method" to process on-page SEO factors. It informs you how well your content is optimized, and then gives you the exact steps to fix it.
SEO agencies use PageOptimizer Pro to:
Get a behind-the-scenes look at the on-page SEO strategy competitors are using to rank highly in the SERPs.
Demonstrate to prospects why they need SEO services, by highlighting their on-page SEO problems.
Implement the tool's recommendations, then use the page scoring to show their clients how much they've improved their SEO content.
Clearscope
Clearscope is an optimization platform to help you produce relevant, high-quality content that attracts more search traffic. The tool combines real-time search data with natural language processing to make its recommendations.
SEO agencies use Clearscope to:
Research target keywords and generate a list of related terms to include in the content.
Write and optimize new content as well as correcting and improving published content to increase organic traffic.
MarketMuse
MarketMuse is an online platform that uses AI and machine learning to help you build content strategies, accelerate content creation, and inform content decisions.
SEO agencies use MarketMuse to:
Optimize existing content to rank higher for more keywords and improve audience engagement.
Write high-quality content faster using the built-in editor to show how in-depth the topic is and what needs improving.
Off-Page/ Promotional SEO Agency Software
Off-page SEO focuses on the marketing efforts away from the website that will have a positive impact on search rankings. Building authoritative backlinks and promoting content takes time.
These are the Off-Page SEO tools agencies rely on to help with generating, tracking, and reporting on their link building and promotion strategies.
BuzzStream
BuzzStream helps marketers promote their products, services, and content to build links, buzz, and brands.
SEO agencies use BuzzStream to:
Discover the contact information, social profiles, and site metrics of influencers they want to reach. Using one database means team members can collaborate and keep projects organized.
Keep track of all the outreach conversations (emails and tweets) and review the performance of campaigns in the dashboard.
Hunter
Hunter lets you find and verify professional email addresses so you can connect with the people that matter for your business.
SEO agencies use Hunter to:
Find prospects emails for link building and outreach campaigns. There's also the option to upload a list of people and find the email addresses in bulk.
Verify email addresses before using them and avoid bounced emails.
BuzzSumo
BuzzSumo helps find the most shared content and key influencers for any topic or competitor.
SEO agencies use BuzzSumo to:
Analyze which type of content is performing best for competitors, and then reproduce better content for the same keywords.
Reach out to influencers who have promoted similar content previously and ask if they'll promote their clients' new content.
Pitchbox
Pitchbox is a link building, influencer outreach, and content promotion platform for agencies, publishers, and brands.
SEO agencies use Pitchbox to:
Customize each outreach email, without manual input, and automatically follow up with prospects who haven't responded.
Manage outreach with contact discovery, email integration, scheduled follow-ups, and reporting on all phases of the campaign.
Majestic
Majestic provides link intelligence tools for SEO, PR, and marketing professionals via its huge link index database.
SEO agencies use Majestic to:
Perform routine analysis for link reclamation and internal linking structure, checking backlink profiles, monitoring new backlink alerts.
Analyze data to discover where competitors are finding and attracting links.
Honorable mentions: Mangool Tools, SEO Powersuite, Click Flow, Muck Rack, Raven Tools, SpyFu, SERPbook, WooRank, DigiMetr, Ubersuggest, and STAT.
Local SEO Tools for Agencies
Agencies specializing in Local SEO need specialist tools. Here's what they rely on to build and manage the visibility and reputation of their clients.
Yext
Yext is a data management tool that integrates with hundreds of leading brands to keep your business location-related information updated on multiple directories.
SEO agencies use Yext to:
Manage local listings for clients ensuring the NAP details, citations, reviews, and feedback are accurate.
BrightLocal
BrightLocal is an integrated local SEO and citation platform that helps agencies and marketers increase the visibility of brands and attract more customers.
SEO agencies use BrightLocal to:
Monitor local rankings, local citations, reviews, and Google My Business.
Share data with their clients via the white-label reporting tools.
Whitespark
Whitespark's SEO tools help agencies improve local search rankings and get more business for their clients.
SEO agencies use Whitespark to:
Track search engine rankings on Google and Bing in any city across the local pack, local finder, maps, and organic.
Find key citations that competitors already have and would be useful to their clients to improve local ranking factors.
Build clients' reputation with online reviews, customer feedback, and testimonials.
Honorable mentions: Synup and Local Falcon
Project Management Software for SEO Agencies
All SEO agencies need a project management tool to manage multiple projects, assign resource and meet client deadlines.
Let's take a closer look at some of the favorites:
Google Sheets
Google Sheets allows SEO agencies to track and monitor their client projects. It's easy for team members to collaborate and share results with clients.
Agencies use Google Sheets to:
Manage projects, build reports, and analyze data.
Apply 'vlookups' and 'filter functions' to interrogate data.
Share results with clients in real-time.
Asana
Asana organizes everything in one location so you can manage multiple clients, tasks, and teams.
Agencies use Asana to:
Create visual project plans so they can pinpoint risks and eliminate roadblocks.
Assign tasks to individuals with priorities and deadlines.
Track the progress of different tasks, and, if required, reassign or reschedule tasks to balance workload.
Store and share notes, files, and conversations in one location.
Trello
Trello keeps track of everything, from the big picture to the minute details. You organize and prioritize your projects with Trello's boards, lists, and cards.
Agencies use Trello to:
Add and assign tasks, with due dates, to team members on project cards.
Track different project cards for each customer.
Move cards through a status workflow on a board; e.g. a content creation project card might move through writing, editing, publishing, and promoting.
Honorable mentions: Airtable, Teamwork, HubStaff, and Slack.
By now you should have a shortlist of SEO software to evaluate for your agency. If you'd like to learn more about how agencies of all sizes are using these tools to optimize different areas of their client's SEO campaigns, check out the responses below.
49 Experts Reveal The Software They Use to Run Successful SEO Agencies
In this section, we'll take a closer look at the specific tools each agency is using to automate tasks, streamline internal processes and build successful SEO campaigns for their clients.
Which SEO Tools Are You Going To Try?
OK, there you have it – 49 agencies revealed the SEO software they rely on most to drive results for their business and clients.
Those are the SEO agency tools our experts rely on most to drive results for clients.
As a recap, here's the list of the 5 best tools for SEO agencies (by vote count):
What tools are you going to try? Any new ones we should add to the list?
Let me know in the comments below.